151 Avenue Road is more than just a building. It's a curving, sculptural statement going up at the corner of Avenue and Davenport. 151 Avenue Road is no cookie-cutter condo. It's a concept that transforms the neighbourhood while achieving an appealing synchronicity with its surroundings. In a city of structures that strive only to blend in, it's a true standout.
+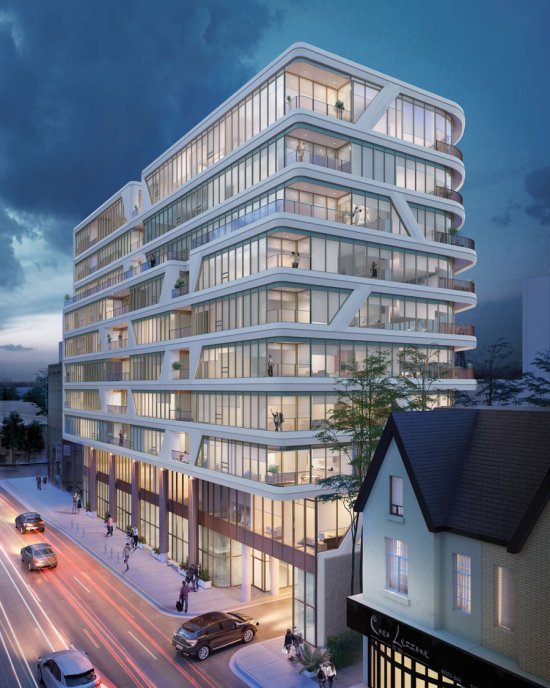 This exclusive residence favours quality over quantity. Every square inch of the 70-unit structure has been thought out, with carefully-considered details ranging from the organic waves of the curvaceous exterior to the luxury finishes in each suite. The daring, sculptural design of the building sets it apart. Unique forms encompassing large terraces look like wings about to take flight. It's a modern touch nestled in amongst more traditional buildings. Like you, it's sophisticated and stylish, bold yet subtle.

And like you, it makes a statement.


Located on the border of the gracious, historic Annex neighbourhood and glamorous Yorkville, with Rosedale just a few blocks away, 151 Avenue Road offers an incredible central location. But Avenue Road at Davenport is an enclave with a personality all its own. Surprisingly quiet and unpretentious, this little pocket of upper Yorkville is a favourite with urbanites who don't want the hectic pace and noise of living a few blocks to the south.